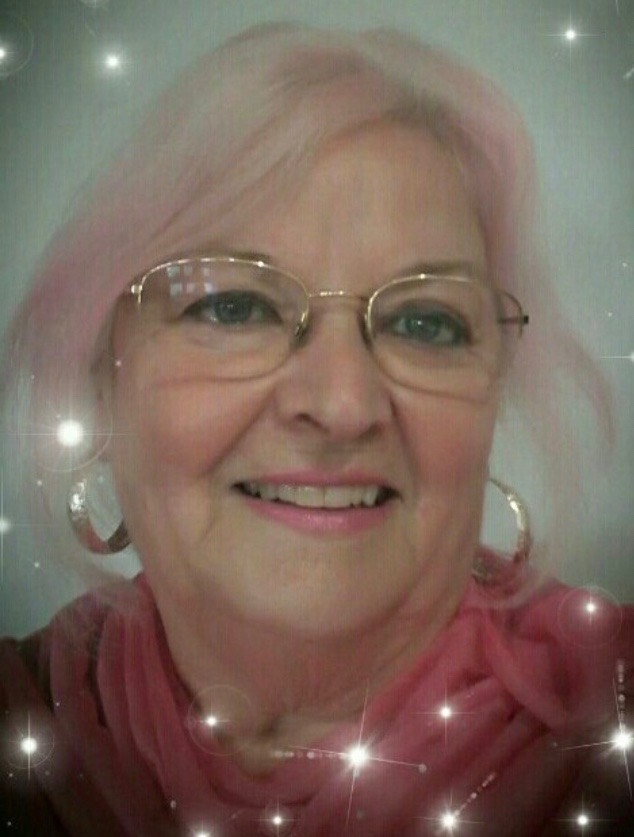 Welcome to the website of Linda Williams
Linda was born into a family of Welsh Mediums, Psychics and Healers on her mothers side and is a Third Generation Spirit Messenger.
Linda grew up hearing all sorts of stories about her Grandfather's healings and séances which he used to hold in 'The Front Room'.  This meant that from a very young age Linda was aware of there being a "Spirit World" or "Another dimension" as some like to say.
Over the years Linda came to realize that like most of the family on her Mothers side, she too was gifted.
It was  not long after the passing of her mother, that Linda was encouraged by two of her Aunties, both practicing Mediums at the time, to develop her natural gifts. Hesitant at first,  Linda eventually took their advice and began development classes at her local Spiritualist Church. It didn't take long for her Psychic abilities, Mediumship and Healing gifts to begin to  shine through.
Over the years Linda studied many areas of the Spiritual world, delving into Astrology, Feng Shui, Tarot and Numerology to name a few.
Linda  trained and became a Reiki Master in 1998 . 
Linda is a Certified Crystal Healing Practitioner  and works with her Crystal Allies to apply healing on many emotional and physical issues her clients may need help with.  For information about Linda's Healing services go to  'Healing' at top menu.
For many years Linda has attended courses and workshops with only the best in the industry, for example: Tony Stockwell ,  Mavis Pittilla, Christine Morgan, Samantha Duly, and Helen DaVita to name just a few. Linda also studied at the AAS. (Australian Academy of Spirit) 
The experience and Knowledged obtained by studying with these great Mediums helped Linda to become the great Spirit Messenger that she is today.
She now passes on this knowledge to her own students with her workshops and retreats help throughout the year. Linda is a certified Crystal Healing Practitioner, Inspirational Speaker and Visionary.
Throughout her life Linda has applied her Spiritual beliefs to all or any challenges that came her way , never doubting she was being guided and watched over by those in the World of Spirit.
Apart from her Spiritual work Linda is also a Successful Business Woman.  Linda has been involved in the Jewellery and Gemstone / Crystal industry for over forty years. For more information on her beautiful Products visit her website www.crystalharmonyandhealing.com.au
Linda runs inspirational & educational workshops and retreats at different times throughout the year helping others to learn and develop not only their Psychic and Mediumistic gifts, but also how to change their ' MINDSET ' so they are able to create a LIFE OF ABUNDANCE
Linda's Mediumship gifts are : 
Claircognizant   ( clear knowing ) this is when a Medium just has a knowing about things without knowing how they know.
Clairsentient  ( clear feeling ) These are the feelers, the empaths.
Clairvoyant  ( clear seeing ) This is when a medium receives images in their head almost like a movie playing in their mind.
Clairaudient  ( clear hearing ) this is when a medium hears
Linda is well known for her Psychic Readings. With the help of her Spirit Guides  Linda will endeavour to help you with any issues you may be facing now or in the future . Overseas or Interstate ?  Skype and Phone readings are also available  This is a great way to get a reading with Linda no matter where you are in the world. 
Working with her Spirit Guides and Healers in an intuitive capacity Linda also works with people using EFT (Emotional Freedom Technique)  to shift deep emotional and on some occasions physical issues.
Linda believes very strongly in  Mindset  when it comes to living a healthy , abundant life and endeavour's to help all who wish to improve in all these areas. 
For more information regarding Linda's Healings please go the ' Healing' page
What is a Psychic / Medium
If you are new to the world of spirit you might be wondering what it all means when someone mentions Medium and/or psychic.
 Medium is a general term used to describe a person who has the ability to communicate with those in the spirit world.
Why Consult a Psychic / Medium
A Medium  can assist you if you are wanting to connect with loved ones who have passed to:
help you to overcome grief
receive comfort in knowing that they are happy and safe
clear up any unfinished business.
A Psychic  can help when you may be wanting to gain clarity and confirmation in your life because you are:
at a crossroad
feeling confused about one or more areas
feeling lost and unsure of what to do next
need some positive direction
In addition to her own Spiritual and healing work Linda also holds Spiritual Development Workshops which cover Psychic and Mediumistic courses throughout the year.
CLEANSING PRAYER
I am now choosing to cleanse myself of any and all thought forms, beings, situations, and energies that are no longer of service to my highest and greatest good. Across all Plaines of my existence , across all universe's and across all of my lifetimes, I ask that all energies that are less than love be transmuted for the highest good of all.And so it is  And so it is And so it is